These apricot squares are truly special. How can one resist a heart-shaped apricots on a fluffy pastry all dusted with powdered sugar? Impossible!
With simple ingredients you already have in your pantry and in the fridge this gorgeous airy dough is ready in a blink of an eye.
All you have to do is get some fresh apricots from the local market to turn it into a masterpiece.
They've just started coming in season over here. And I gotta tell ya, fragrance of fresh organic apricots feels like haven.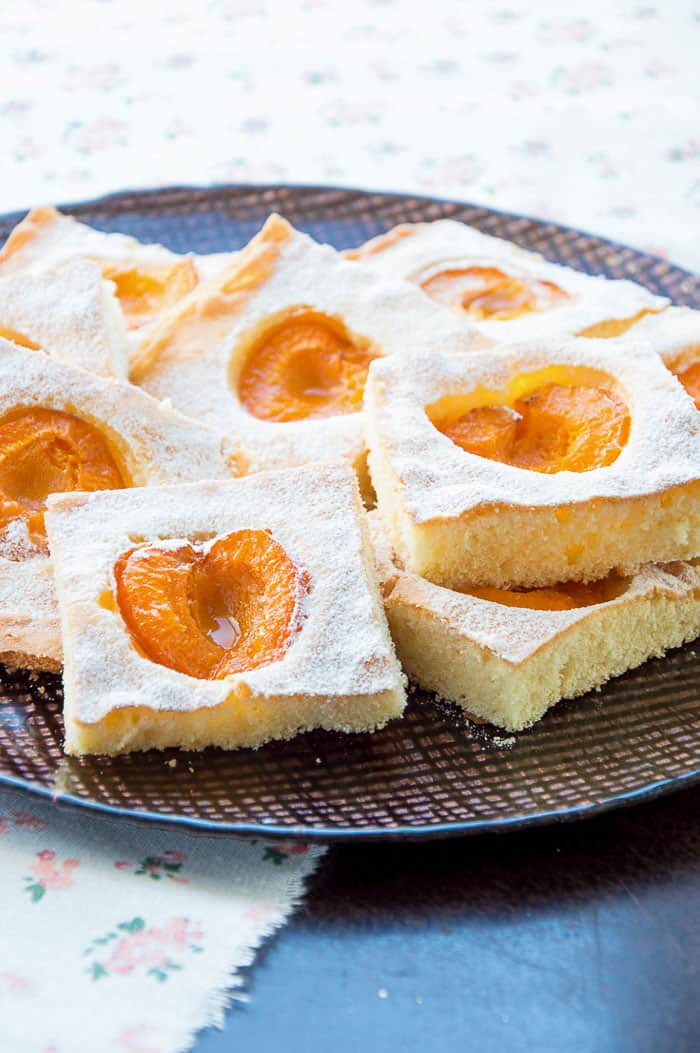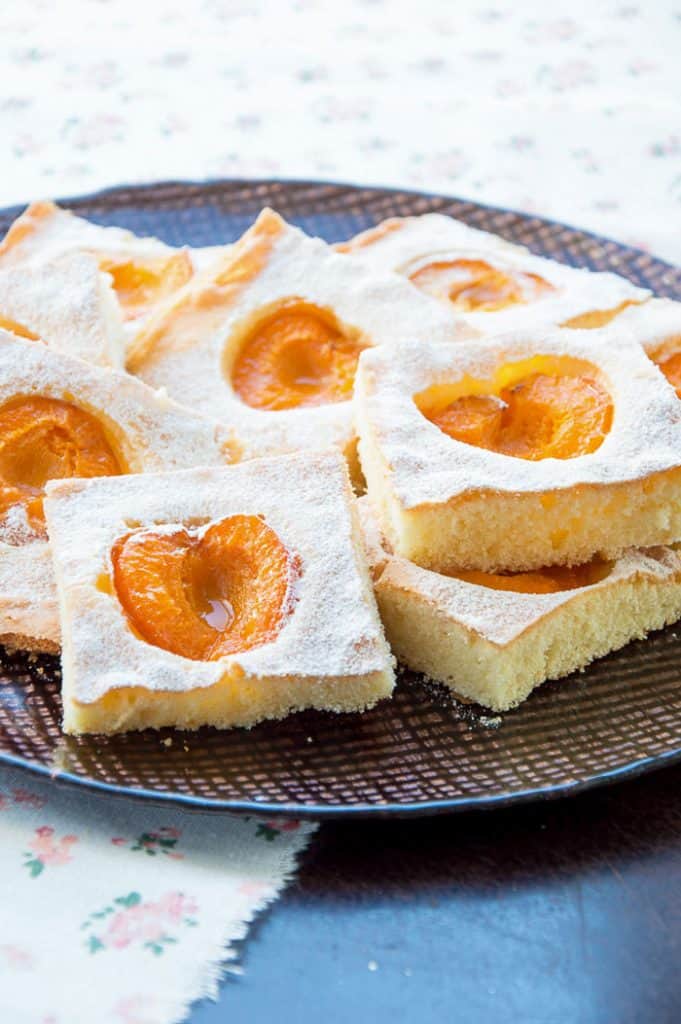 Once you put them in the oven they'll fill your house with that incredible aroma.
Enough to make anyone's mouth water!!
Confess, just looking at this beauty, you already start dreaming of making them ASAP? 🙂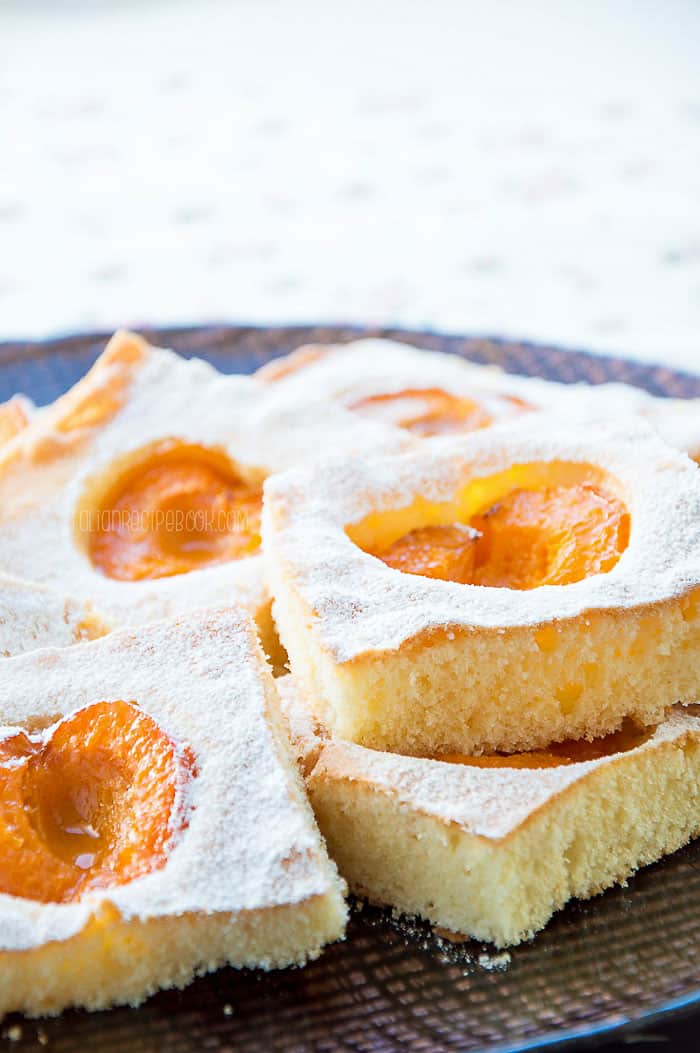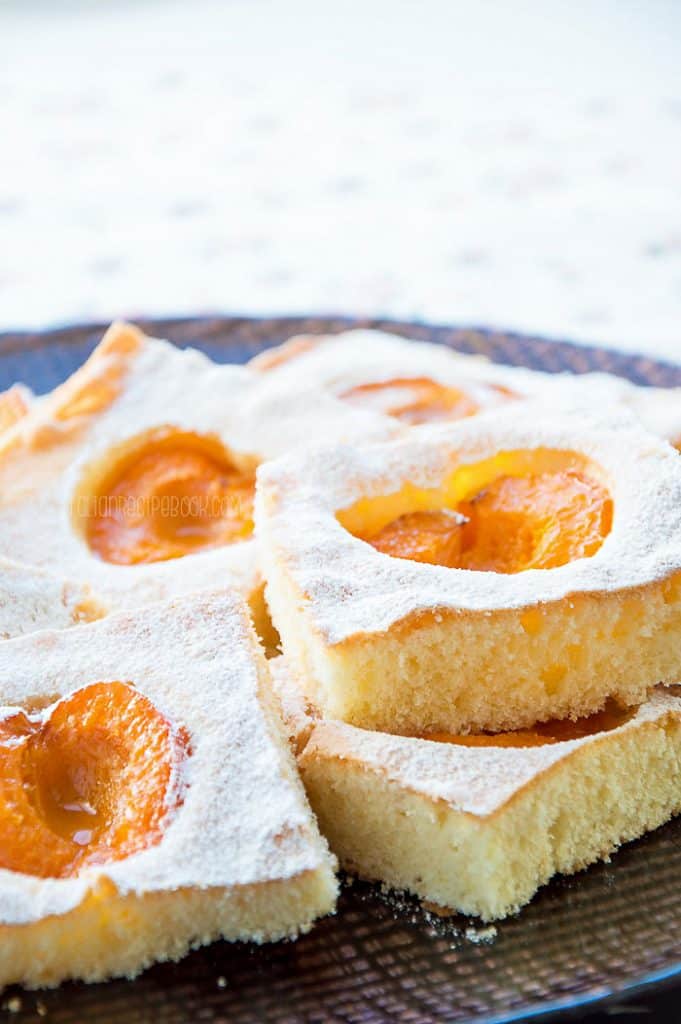 And as you've probably guessed already, these apricot bites are perfect for a crowded party.
And it's not THAT easy to find such a simple (seasonal!) dessert that looks so luxurious!
Want to take your apricot bars to the next level?
TIP: Save the apricot pits! Crack them open and extract the seeds. They look like small almonds, and they're DELICIOUS. This is what my mom has been doing for ages.
To be quite honey, it was not my favorite activity to crack the apricot pits (and I had to crack LOTS of them, almost like from every apricot we'd eaten that summer LOL) but at the end it was ALL totally worth it.
Watch step-by-step video here: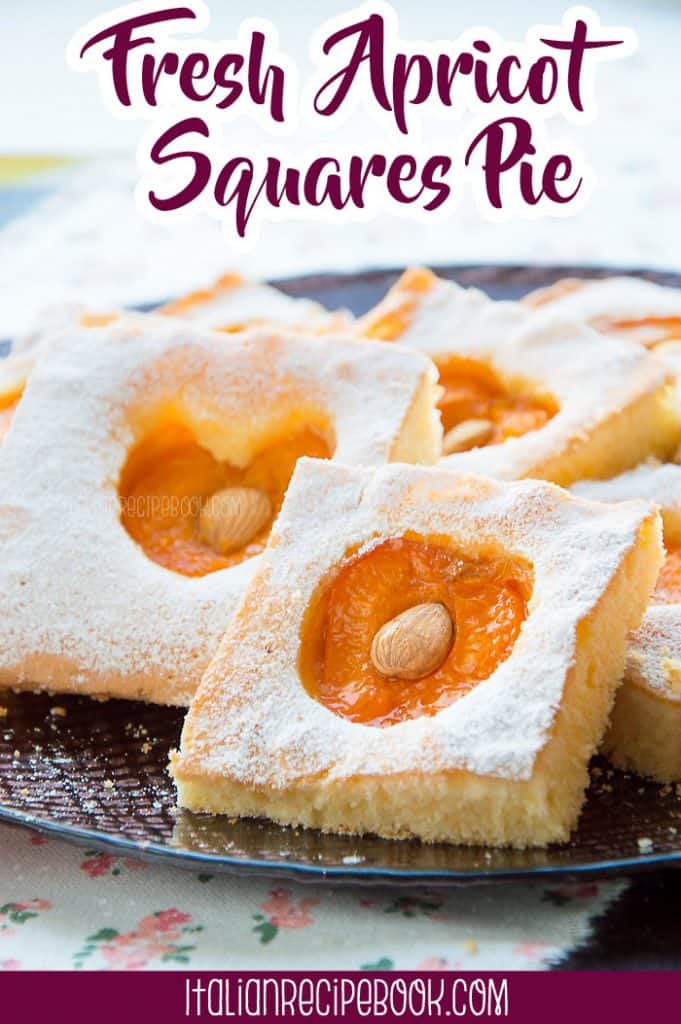 Whether I was able to sell you on cracking the apricot pits or not, you just GOTTA make this DESSERT! Promise? 🙂